Graduate Student Panel at Lakeview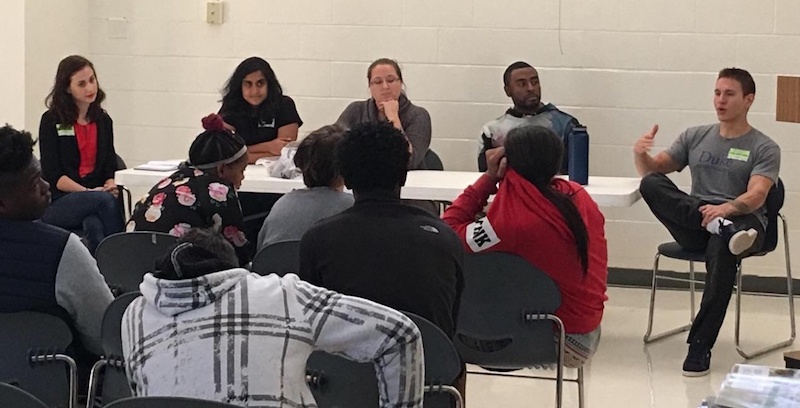 What is being successful really all about? Is it about wealth, material possessions, and power? Or is it also about living one's dream, enjoying each moment, living life to the fullest, and making room for individual unfoldment?
On Thursday, November 16, five graduate students held a panel discussion at Lakeview School in Durham. The goal of the Graduate Student Panel was not only to inform the Lakeview students about different career and educational opportunities, but also to get them to think about what success means to them.
In addition, the panel participants assured the students that not all roads to success are linear; in fact, most roads to success resemble a rollercoaster, full of failures and setbacks. The panel shared their personal stories and showed the students that nobody's journey is seamless or smooth. We all stumble. We all have setbacks. It's just life's way of saying, "Time to change course."