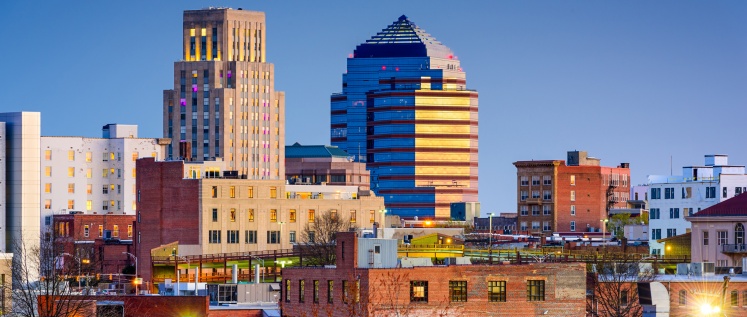 About Durham
At Duke, students enjoy the city of Durham and all that it has to offer. Our beautiful campus is in the heart of the Bull City, giving students access to a vibrant community that has something for everyone.
Note: This page describes pre-COVID activities and events that may be different while Durham follows precautionary guidelines during the pandemic. Meanwhile, please check Discover Durham or IndyWeek for current event listings.
Community
Everyone belongs in Durham!  You can find events from every cultural niche at Discover Durham, and we are rich in community centers. The Hayti Heritage Center celebrates the experiences of African Americans in the Durham area through arts, education and events such as the Jambalaya Soul Spoken Word/Poetry Slam and the Hayti Heritage Film Festival. The LGBTQ Center of Durham provides space and resources to all people, frequently hosting community events. Their Instagram page, @lgbtqdurham, is also a wonderful resource for what is actively going on in the city. Creatives and makers of all kinds can find community at The Scrap Exchange, an art supply/thrift shop/educational center that focuses on reusing materials and creating fun activities.  Durham's newest cultural center, NorthStar Church of the Arts, aims to be a nexus for the social justice movement and the creative community here. And don't forget that on Duke campus, there are many student groups to help build community while going through graduate school. Some of these groups include Duke F1RSTS (support for first generation students), SACNAS (Society for the Advancement of Chicanos/Hispanos and Native Americans in Science), oSTEM (support for LGBTQIA+ identified students), the Bouchet Society (support for underrepresented minorities in STEM fields), and the Duke Chinese Students and Scholars Association.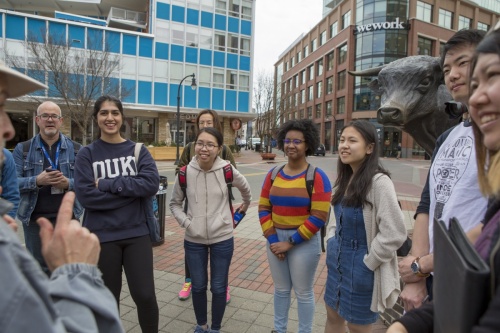 The Arts
Durham has a thriving arts scene. The acclaimed Durham Performing Arts Center (DPAC), features major productions, including shows direct from Broadway. Duke Performances brings world-class performing artists to town, often presenting off-campus at venues like the historic Carolina Theatre, Motorco Music Hall, and beloved dive bar The Pinhook. The Nasher Museum of Art on Duke's campus continues to have excellent exhibitions, including shows featuring Calder, Miro, Rauschenberg and others. But it's the small galleries and studios, like Golden Belt and Liberty Arts that define our arts community, along with events like CenterFest. Durham hosts a number of nationally renowned annual festivals, including the American Dance Festival, the Full Frame Documentary Film Festival, and the newly established Art of Cool Festival.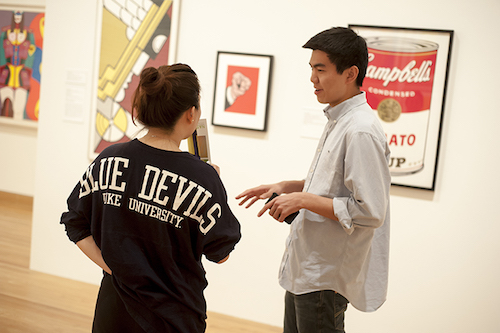 Sports
Duke is synonymous with college sports, and little compares to the excitement of the Duke vs. UNC basketball rivalry. Cheer on the 21 different Duke Blue Devils teams at unforgettable events. Fans of professional sports can also enjoy the fun of Durham Bulls Baseball, made famous by the movie Bull Durham, the NHL's Carolina Hurricanes, and the Carolina RailHawks NASL soccer squad.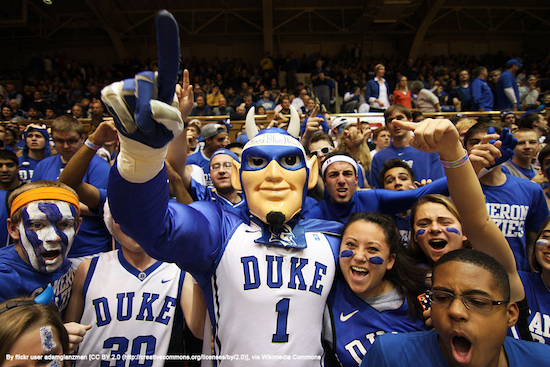 Outdoor Activities
Tired of snow in March and April? North Carolina's climate allows year-round outdoor activities, and we have extensive bike and hiking trails in Durham, like the Eno River State Park. The American Tobacco Trail, which connects Durham with Chapel Hill, is another gorgeous place to bike and jog. Durham's central location in the state also provides close access to the ocean to the east and the mountains to the west, but you can soak up nature's beauty at the Sarah P. Duke Gardens (pictured below) without even leaving town!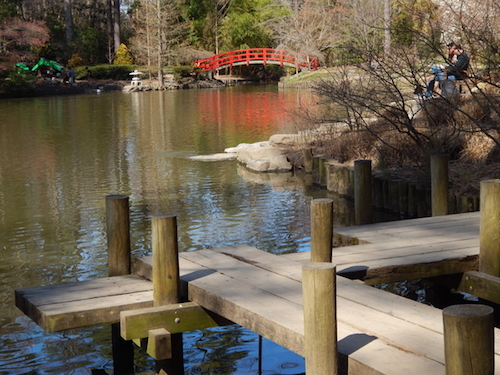 Dining
The Bull City is continually recognized as one of the epicenters of American Cuisine. If you crave Mediterranean flavors, look no further than Parizade. In the mood to try some New American fare? Nana's Restaurant has you covered with their modern takes on the classics. Of course, Durham also has restaurants that pair a good game with the best comfort food around. Check out Bull City Burger and Brewery and Pompieri Pizza, both student favorites, for a memorable night on the town. Most famous, of course, is Carolina BBQ at Durham's The Pit (read why in Calvin Trillin's 2015 New Yorker article, "In Defense of the True 'Cue"). Then again, the monthly food truck rodeos are also hard to beat and foodies should definitely check out the Durham Farmers' Market or the Black Farmers' Market.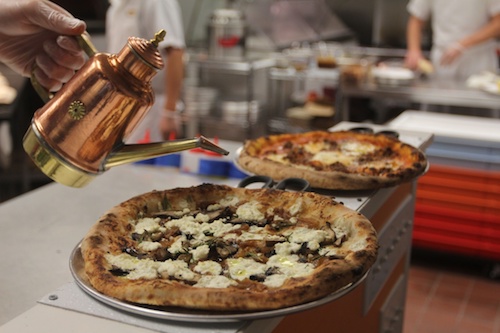 Experience Durham
We invite you to come see for yourself! For more information on Durham and the Triangle area: