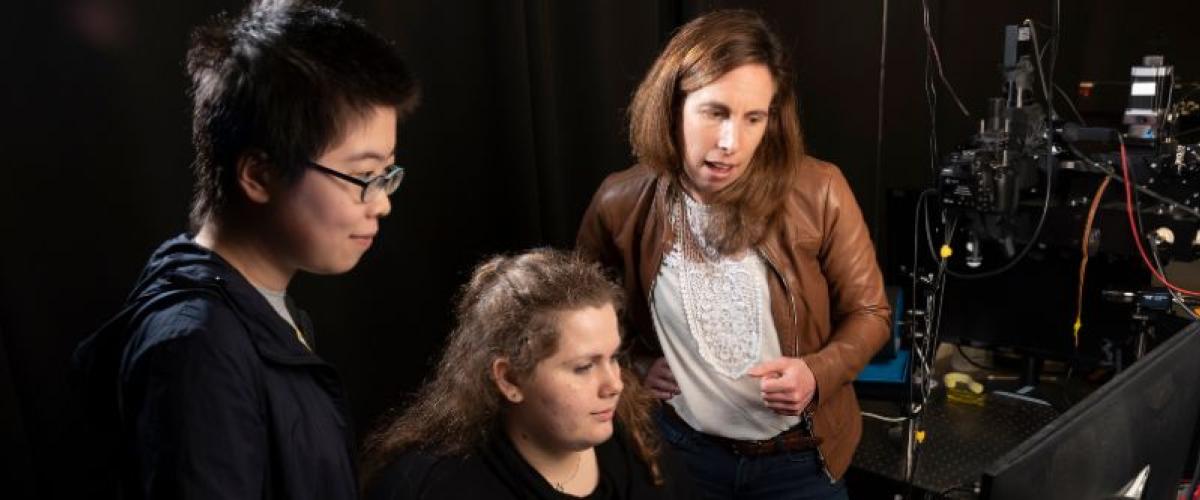 Duke's Neurobiology Graduate Training Program is an interdepartmental program for students with training in a variety of fields to pursue a Ph.D. in neurobiology. Our program is designed to prepare students to succeed in research-oriented institutions. Our diverse group of students become researchers at universities and biotechnology companies and/or professors at colleges and universities.
**Update: The GRE is no longer required for Neurobiology's Ph.D. program**
Mission of the Program
The neurobiology program is oriented toward questions of the structure and function of brain cells and the brain. We strive to train Ph.D. students for careers that will further knowledge about how the brain works, and/or develop treatments and cures for neurological, neuropsychiatric, and developmental disorders.
Interdisciplinary Research and Training
We promote interdisciplinary and collaborative research within our modern and vital research programs. While our training program resides in the Department of Neurobiology in the School of Medicine, the program includes over 50 training program faculty from departments across the university. This widespread representation ensures a broad scientific framework in which students can receive training and pursue doctoral research. 
Related programs include: Cognitive Neuroscience Admitting Program (CNAP), Cellular and Molecular Biology (CMB), Medical Scientist Training Program (MSTP), and Systems and Integrative Neuroscience Program. For additional information, visit the Duke Institute for Brain Sciences (DIBS).