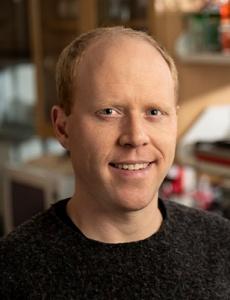 Neurosurgeon Derek Southwell, MD, PhD, has been at Duke only since 2019, but he has already expanded the options for epilepsy treatment in the state of North Carolina. As both clinician and researcher, Southwell works every day to improve the lives of people with this challenging condition, in which nerve cell activity in the brain is disturbed, causing seizures. 
Southwell's clinical practice at Duke is distinguished by a recent surgical advance in epilepsy therapy. Although the surgical treatment of epilepsy has a long history (first performed in the 19th century) there are new, life-changing procedures available for drug-resistant epilepsy. Unfortunately, there is also a lot of work to be done in building awareness of these.
One of these new treatments is deep brain stimulation (DBS). Most, but not all patients  will experience a great improvement in quality of life after DBS, with an average reduction in seizure frequency of approximately 70-75%.
In 2019, Southwell performed the first DBS epilepsy procedure in North Carolina. Since then, the physician-scientist and his colleagues at Duke have used DBS to treat more than 15 patients with drug-resistant epilepsy.
For more on Southwell's groundbreaking work and development as a physician scientist, please see the full story in SoM Magnify