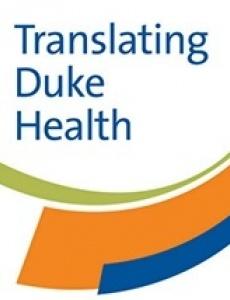 Thanks to a successful first year of Translating Duke Health (TDH), twelve new faces have popped up around the School of Medicine's labs, clinics and meeting rooms, including three faculty from Neurobiology. These new faculty members—representing a spectrum of career stages—were recruited to Duke because of their expertise in numerous fields including transplantation, neurosurgery, gene therapy, HIV, and more. 
John Pearson is interested in what data can tell us about how the brain functions, Derek Southwell wants to understand how brain cells (neurons) develop during early life, and how their dysfunction results in disease, and Andrew West focuses on mechanisms underlying neurodegenerative diseases and experimental therapeutics that might slow or halt disease progression.
Known as Translating Duke Health Scholars, they will work with faculty across the School to advance research aimed at addressing major health challenges in five key areas: cardiovascular disease, children's health, brain metastasis, brain resilience, and immunology. These hires represent the first wave of a large recruitment effort that will continue as the TDH initiative moves into its second year.