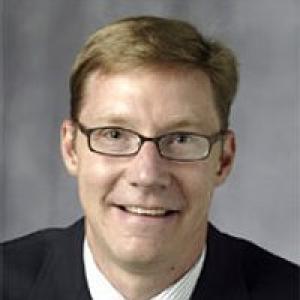 Principal Investigator
Edmund T. Pratt, Jr. School Distinguished Professor of Biomedical Engineering
Bass Fellow
Professor in Neurobiology
Professor in Neurosurgery
Core Faculty in Innovation & Entrepreneurship
Faculty Network Member of the Duke Institute for Brain Sciences
Associate of the Duke Initiative for Science & Society
Professor of Biomedical Engineering

Grill Lab
Our work develops neural prostheses, including mechanisms of and technology for deep brain stimulation, restoration of control of bladder function, and spinal cord stimulation for chronic pain. We conduct computer-based modeling of neurons and electric fields, in vivo stimulation and recording in pre-clinical models, and clinical feasibility / physiology experiments in humans.
Grill Research
Our activities include design and testing of electrodes and methods for electrical stimulation, development and application of computational approaches to study neural stimulation, and physiological and translational studies of neural control. Our activities span a range of approaches from computational modeling of single cells and interconnected networks, to preclinical in vivo studies, through translation to clinical feasibility studies in humans.
Current research projects include:
Deep Brain (DBS): mechanisms of action; technology development; closed-loop control
Peripheral Nerve (PNS): recording and stimulation for control of bladder function including restoration of continence and emptying
Spinal Cord (SCS): mechanisms of action; technology development
Transcranial Magnetic (TMS): experimental studies to determine the effects of TMS on individual neurons
Vagus Nerve (VNS): modeling and experimental studies to understand and control stimulation
Our research group currently includes 6 PhD students, 4 post-doctoral research associates, 2 staff research scientists, 2 staff engineers, a staff technician, and 3 undergraduate research assistants. We collaborate closely with physicians from gynecology and urology on our bladder control work, physicians from neurosurgery and neurology on our DBS work, and physicians from neurosurgery on our SCS work.
Grill Facilities
The Neural Prostheses Research Laboratory occupies 1,350 sq. ft. in the Fitzpatrick Center for the Integration of Engineering, Medicine and Applied Sciences (FCIEMAS) at Duke University. It includes an In Vivo Lab (~700 sq. ft), an Electrode Fabrication Lab(~150 sq. ft.), a Chemical Lab with hood (~150 sq. ft), and an In Vitro Lab (~150 sq. ft).
The Neural Prostheses Lab also has access to Duke University's campus wide computer network; this network is currently configured with 216 processors for a total of 224 GB RAM and a peak processing capacity of 1.2 TeraFLOPS and can be tapped for computational work. Two laboratory computer systems with Data Collection Boards, MATLAB, and LABVIEW installed are used for data acquisition, processing and analysis. Several high-speed laser printers as well as a color inkjet printer are also available.
This laboratory also utilizes the latest in sensing and analysis equipment. A list of some of our major equipment is as follows:
Solatron Analytical Electrochemical System: SI1287 Electrochemical Interface, 1252A Frequency Response
Analyzer connected to Pentium V with GPIB interface
6 oscilloscopes (Tektronix T912, TDS 340(2), TDS 1012, TDS 2014, 2232) to visualize signals in real time
1 oscilloscope with GPIB interface for high-speed data capture and analysis (Tektronix TDS 1012)
3 regulated current stimulators (Frederick Haer Pulsar 6bp and Pulsar 6bp A/S; custom 3 channel stimulator)
1 function / waveform generator (Agilent 33120A)
2 controlled-temperature water baths
digital thermometer, precision scale, pH meter, digital multimeters
Nikon SMZ1000 Trinocular Microscope with Moticam 2300 3MP camera interfaced to Dell Optiplex GX620
4 low noise pre-amplifiers/filters (Stanford Research System SR650)
4 amplifiers/filters (Grass P511)
4 Gould Universal Amplifiers
4 custom biopotential amplifiers
4-channel hardware rectifier/low-pass filter (CWE MA821S)
8 channel digitizer/thermal chart recorder (Astro-Med DASH 8-XE)
16 channel extracellular single unit recording and analysis system (Plexon MAP and associated software)
Leitz Orthoplan Trinocular Upright Microscope with transmitted and fluorescence capabilities
Grill Sponsors

National Institute of Health
The National Institutes of Health (NIH), a part of the U.S. Department of Health and Human Services, is the nation's medical research agency—making important discoveries that improve health and save lives.
9000 Rockville Pike
Bethesda, Maryland 20892
(301) 496-4000
www.nih.gov
---

Duke Translational Medicine Institute
DTMI strives to link investigators with the resources, expertise, and information they need to more efficiently translate ideas from the discovery stage, through development and testing, and on into well-established innovations that improve health. In addition to supporting translational research at Duke, DTMI also partners with many stakeholders to improve how translational medicine is conducted across the nation.
200 Trent Drive
1117 Davison Building, Duke University Medical Center
Durham, NC 27710
(919) 668-8820
www.dtmi.duke.edu
---

Duke Institute for Brain Sciences
The Duke Institute for Brain Sciences is a scientific institute with a collaborative spirit and a commitment to education, service and knowledge across disciplines. We encourage creativity, taking risks, sharing ideas and working together.
308 Research Drive, LSRC M051
Campus Box 91003
Durham, NC 27708
(919) 668-2512
dibs.duke.edu
---

Stryker
Stryker is one of the world's leading medical technology companies and together with our customers, we are driven to make healthcare better. The Company offers a diverse array of innovative products and services in Orthopaedics, Medical and Surgical, and Neurotechnology and Spine, which help improve patient and hospital outcomes. Stryker is active in over 100 countries around the world.
2825 Airview Boulevard
Kalamazoo, MI 49002
www.stryker.com
---

Platinum Group Coatings
produces high performance Electroplated Platinum Iridium Coated (EPIC) electrodes for biomedical stimulation and sensing applications. Our proprietary process is scalable and can be used to create electrodes and electrode arrays with planar or non-planar surfaces. This process enables microfabricated recording electrodes with improved signal-to-noise ratios, and microfabricated electrodes for chronic stimulation
Jack Whalen, Ph.D.
jackwhalen3@gmail.com
---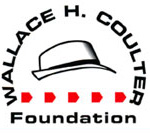 Coulter Partnership
The goal of the Duke-Coulter Translational Partnership Grant Program is to accelerate the development of promising bioengineering research that address important unmet clinical needs and leads to improvement in commercial development and clinical practice. Examples of desirable outcomes include inventions, patents, improved diagnosis and treatment of disease, follow-on funding (e.g. grants, SBIR, angel investment) commercial products, licenses, commercial partnerships and/or start-up companies.
---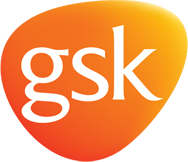 Glaxo Smith Klein
We are a science-led global healthcare company with a mission: we want to help people to do more, feel better, live longer. We research and develop a broad range of innovative products in three primary areas of Pharmaceuticals, Vaccines and Consumer Healthcare.
5 Moore Drive
Research Triangle Park, NC 27709-3398
(888) 825-5249
us.gsk.com
---
If you would to contribute, please contact Pamela Hanson and use the funding code: 391-3005.
Pamela Hanson; Director, Annual Fund
322 Teer Engineering Building
(919) 660-5130
pamela.hanson@duke.edu
Grill Lab Job Openings
Post-Doctoral Research Associate
Experimental Electrophysiology
We seek a highly-motivated individual who enjoys the freedom to pursue their own ideas in a supportive environment to join our team. Our goal is to understand and control neural function with the purpose of restoring function to individuals with neurological impairment or disease.
Presently, we have active projects in
Deep brain simulation (DBS): mechanisms of action; closed-loop control; design of innovative therapies
Peripheral nerve stimulation for control of bladder continence and emptying
Spinal cord stimulation to treat chronic pain: modeling, pre-clinical studies, and clinical studies to understand mechanisms and innovations to increase therapeutic efficacy
Transcranial magnetic stimulation: mechanisms and innovations to increase efficacy
We conduct computer-based modeling of neurons and electric fields, in vivo stimulation and recording in pre-clinical models, and translational clinical feasibility/physiology experiments in humans. The strong interdisciplinary and collaborative environment at Duke is ideal for our translational research efforts.
The focus of this position is on experimental and computational studies to understand mechanisms and innovations to increase therapeutic efficacy of spinal cord stimulation and deep brain stimulation.
This is a full-time position with University Benefits and provides exceptional opportunities for interdisciplinary research and career development. An earned Ph.D. and previous experience in experimental electrophysiology are required, as are excellent communication skills. Previous computational modeling experience is beneficial.
For consideration, submit a CV and the names and contact information of three professional references as a .pdf file attachment to:
Warren M. Grill, Ph.D.
Professor of Biomedical Engineering
warren.grill@duke.edu
Duke University is an equal opportunity/affirmative action employer
Grill Publications
Kumaravelu, Karthik, Joseph Sombeck, Lee E. Miller, Sliman J. Bensmaia, and Warren M. Grill. "Stoney vs. Histed: Quantifying the spatial effects of intracortical microstimulation." Brain Stimulation 15, no. 1 (November 30, 2021): 141–51. https://doi.org/10.1016/j.brs.2021.11.015.
---
Gonzalez, Eric J., Michael R. Odom, Johanna L. Hannan, and Warren M. Grill. "Dysfunctional voiding behavior and impaired muscle contractility in a rat model of detrusor underactivity." Neurourology and Urodynamics 40, no. 8 (November 2021): 1889–99. https://doi.org/10.1002/nau.24777.
---
Musselman, Eric D., Jake E. Cariello, Warren M. Grill, and Nicole A. Pelot. "ASCENT (Automated Simulations to Characterize Electrical Nerve Thresholds): A pipeline for sample-specific computational modeling of electrical stimulation of peripheral nerves." Plos Computational Biology 17, no. 9 (September 7, 2021): e1009285. https://doi.org/10.1371/journal.pcbi.1009285.
---
Langdale, Christopher L., Danielle Degoski, Philip H. Milliken, and Warren M. Grill. "Voiding behavior in awake unrestrained untethered spontaneously hypertensive and Wistar control rats." American Journal of Physiology. Renal Physiology 321, no. 2 (August 2021): F195–206. https://doi.org/10.1152/ajprenal.00564.2020.
---
Settell, Megan L., Nicole A. Pelot, Bruce E. Knudsen, Aaron M. Dingle, Andrea L. McConico, Evan N. Nicolai, James K. Trevathan, et al. "Corrigendum: Functional vagotopy in the cervical vagus nerve of the domestic pig: implications for the study of vagus nerve stimulation (2020J. Neural Eng.17 026022)." Journal of Neural Engineering 18, no. 4 (June 2021). https://doi.org/10.1088/1741-2552/ac01ff.
---
Barth, Bradley B., Lee Travis, Nick J. Spencer, and Warren M. Grill. "Control of colonic motility using electrical stimulation to modulate enteric neural activity." American Journal of Physiology. Gastrointestinal and Liver Physiology 320, no. 4 (April 2021): G675–87. https://doi.org/10.1152/ajpgi.00463.2020.
---
Schmidt, Stephen L., and Warren M. Grill. "Levodopa-Induced Dyskinesia Is Mediated by Cortical Gamma Oscillations in Experimental Parkinsonism." Movement Disorders : Official Journal of the Movement Disorder Society 36, no. 4 (April 2021): 1044–45. https://doi.org/10.1002/mds.28578.
---
Peña, Edgar, Nicole A. Pelot, and Warren M. Grill. "Non-monotonic kilohertz frequency neural block thresholds arise from amplitude- and frequency-dependent charge imbalance." Scientific Reports 11, no. 1 (March 3, 2021): 5077. https://doi.org/10.1038/s41598-021-84503-3.
---
Krauss, Joachim K., Nir Lipsman, Tipu Aziz, Alexandre Boutet, Peter Brown, Jin Woo Chang, Benjamin Davidson, et al. "Technology of deep brain stimulation: current status and future directions." Nature Reviews. Neurology 17, no. 2 (February 2021): 75–87. https://doi.org/10.1038/s41582-020-00426-z.
---
Hokanson, James A., Christopher L. Langdale, Philip H. Milliken, Arun Sridhar, and Warren M. Grill. "Effects of intravesical prostaglandin E2 on bladder function are preserved in capsaicin-desensitized rats." American Journal of Physiology. Renal Physiology 320, no. 2 (February 2021): F212–23. https://doi.org/10.1152/ajprenal.00302.2020.