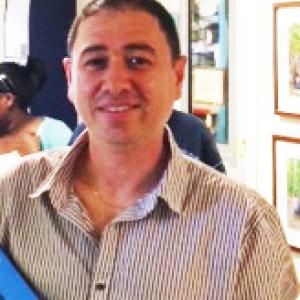 Principal Investigator
Associate Research Professor of Neurobiology
Faculty Network Member of the Duke Institute for Brain Sciences

Location
219 Bryan Research
Kantor Lab
Education
Department of Immunology at the Hebrew University of Jerusalem, Israel-M. Sc 1998
Department of Human Molecular Genetics at Hebrew University of Jerusalem, Israel- PhD 2004
Gene Therapy Center at University of North Carolina at Chapel Hill- Postdoctoral Fellowship 2009 
The Duke University Viral Vector Core facilitates the use of virus-mediated tools for gene transfer by investigators across diverse fields of study such as systems neuroscience, stem cell biology, metabolism, aging, cancer biology and others. Services are open to researchers within the Duke University Medical Center, Duke University, as well as outside investigators, worldwide.
The Duke Viral Vector Core specializes in the provision of the following viral platforms and services:
• Lentiviral Vectors
• Adeno-Associated Vectors
• Rabies Viruses
• g-Retroviral Vectors
• Cloning and additional services 
Vector Core Focus and Main Objectives:
Viral Vector Core at Duke University is a full service facility with extensive experience in the production of viral-based platforms for gene delivery including HIV-1-based vectors, adeno-associated vectors (AAV) and Rabies Viruses. The vector core provides comprehensive service for researchers both intramural and extramural to Duke, interested in utilizing viral-based method of gene delivery. In addition to design, cloning and vector production, we provide our customers with resources critical for understanding of the biological aspects of the vector technology. Our vectors are suitable for both in-vitro and in-vivo studies. We provide a wide range of production quantities and viral purification grades which designed to comprehensively satisfy needs of our customers. In addition, our Viral Vector Core provides our customers with robust and comprehensive quality control including guarantee of purity and safety.
Viral Vector Core at Duke University offers investigators with comprehensive access to state-of-the-art vector technology designed toward basic research- and preclinical applications. We utilize cutting-edge computer and bioinformatics resources to design, construct and generate our vectors. The vector core specializes and focuses on generating novel lentiviral and AAV tools for gene function studies, including advanced- RNAi and RGN (CRISPR/CAS). In addition, we have comprehensive collection of cutting edge optogenetic constructs expressed from lentiviral and AAV viral systems.
Summary of Services:
• Services of the Duke-VVC are available to academic institutions worldwide.
• Design, construction and cloning of customized plasmids for viral vector production.
• Provision of vector-backbones for cloning of a gene-of-interest
• The following viral vector platforms are utilized and available from the Duke-VVC: Integrase-Competent Lentiviral Vectors (ICLVs), Integrase-Deficient Lentiviral Vectors (IDLVs), g-Retroviral Vectors, Adeno-Associated Vectors (AAVs) and Rabies Viruses (RVs).
• We offer comprehensive consultation on the design of viral vector tools, providing help with the selection of a project- related serotype (AAV)/ pseudo-typed ICLV or IDLV vectors, cell- and tissue-specific expression.
• Customized Viral Vector-production: Broad range of viral platforms for gene-function studies: RNAi- basic and hybrid (mi-shRNAs) in the AAV and LV- backbones, optogenetic tools and RGNs (CRISPR/Cas9).
• Production of the vectors and viruses at different grades/scales: for transduction into transformed or primary cell lines, for in-vitro pilot/screening, in-vivo pilot/in-vivo screening/functional studies,
• Provision of ready-to-go vector constructs and viral vectors; naïve-reporter vectors in LV- and AAV-backbones.
•Robust quality control including sequencing of provided or generated plasmids
• Robust safety control of HIV-1 based vectors to rule out RCRs
•A wide collection of AAV serotypes, LV-envelopes for pseudotyping.