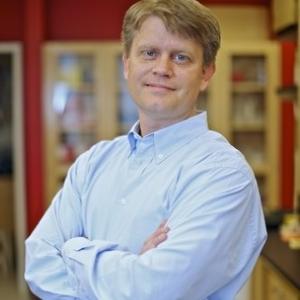 Principal Investigator
George Barth Geller Distinguished Professor of Molecular Biology
Professor in Cell Biology
Chair, Department of Cell Biology
Professor of Neurobiology
Faculty Network Member of the Duke Institute for Brain Sciences
Member of the Duke Cancer Institute

Soderling Lab
We study the mechanisms of synaptic development and plasticity that are regulated by signaling to the dendritic spine cytoskeleton that are also implicated in neuropsychiatric disorders. We use a wide range of tools for these studies, including genetically engineered mice, biochemistry, in vivo viral expression, live imaging, and behavioral analysis.
Soderling Research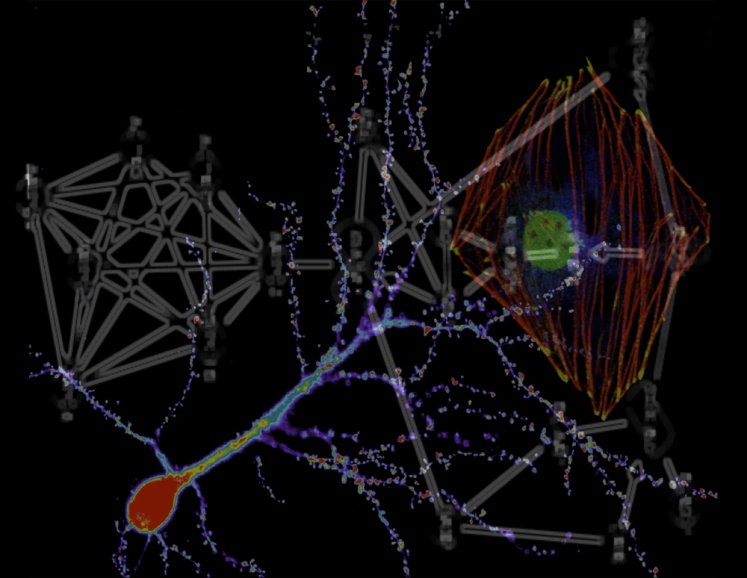 Neuronal circuits underlie all human behaviors, thoughts, emotions and memories. Precise control of the migration of neural progenitors and the development of trillions of synapses is critical for accurate neuronal network formation and normal brain function. Defects in these developmental programs are associated with neurodevelopment and psychiatric disorders. Because CNS function depends on proper neuronal migration and complex synaptic connections, it is a highly tractable model system to analyze Rho-family GTPase signaling to the cytoskeleton that is directly relevant to human health. Our laboratory studies how actin signaling pathways are organized and how their disruption in mice can model multiple neurologic disorders, including intellectual disability, schizophrenia, and autism spectrum disorders.  Our current projects involve mouse models of disorders based on mutations in actin signaling proteins, studies of synapse development downstream of Rho-family GTPases, and the development of cutting-edge proteomic approaches to unravel the spatial organization of neuronal signaling.
Current Projects: 
1) Organization and dynamics of protein interactions during synapse development and plasticity.  We are using new proteomic approaches and single spine imaging to ask how molecular mechanisms of synapse formation and plasticity occur through modulation of the actin cytoskeleton.
 2) The role of forebrain excitatory synaptic Arp2/3-dependent actin remodeling in Schizophrenia-related disorders.  We are currently working to better understand how loss of Arp2/3 leads to progressive synaptic abnormalities that is associated with the development of cognitive, negative, and positive Schizophrenia-like behavioral abnormalities.  We want to know the circuitries involved in these behaviors and why certain behavioral abnormalities cluster together in their temporal emergence.
3) Synaptic alterations downstream of the loss of FMRP relevant to Fragile-X syndrome.  We have identified targets of the translational regulator FMRP that appear to be upregulated in mouse models of Fragile-X syndrome.  We are now working to better understand their role in the pathogenesis of the syndrome.    
4) Pathways upstream of Arp2/3 involved in neuronal migration and morphogenesis.  Arp2/3 is activated by multiple upstream regulators, leading to the hypothesis that individual signaling pathways are optimized to integrate Arp2/3 activity for specific neural processes.  
Soderling Publications
Takano, Tetsuya, and Scott H. Soderling. "Tripartite synaptomics: Cell-surface proximity labeling in vivo." Neurosci Res 173 (December 2021): 14–21. https://doi.org/10.1016/j.neures.2021.05.002.
---
Erata, Eda, Yudong Gao, Alicia M. Purkey, Erik J. Soderblom, James O. McNamara, and Scott H. Soderling. "Cnksr2 Loss in Mice Leads to Increased Neural Activity and Behavioral Phenotypes of Epilepsy-Aphasia Syndrome." J Neurosci 41, no. 46 (November 17, 2021): 9633–49. https://doi.org/10.1523/JNEUROSCI.0650-21.2021.
---
O'Neil, Shataakshi Dube, Bence Rácz, Walter Evan Brown, Yudong Gao, Erik J. Soderblom, Ryohei Yasuda, and Scott H. Soderling. "Action potential-coupled Rho GTPase signaling drives presynaptic plasticity." Elife 10 (July 16, 2021). https://doi.org/10.7554/eLife.63756.
---
Black, Joshua B., Sean R. McCutcheon, Shataakshi Dube, Alejandro Barrera, Tyler S. Klann, Grayson A. Rice, Shaunak S. Adkar, Scott H. Soderling, Timothy E. Reddy, and Charles A. Gersbach. "Master Regulators and Cofactors of Human Neuronal Cell Fate Specification Identified by CRISPR Gene Activation Screens." Cell Rep 33, no. 9 (December 1, 2020): 108460. https://doi.org/10.1016/j.celrep.2020.108460.
---
Takano, Tetsuya, John T. Wallace, Katherine T. Baldwin, Alicia M. Purkey, Akiyoshi Uezu, Jamie L. Courtland, Erik J. Soderblom, et al. "Chemico-genetic discovery of astrocytic control of inhibition in vivo." Nature 588, no. 7837 (December 2020): 296–302. https://doi.org/10.1038/s41586-020-2926-0.
---
Kim, Il Hwan, Namsoo Kim, Sunwhi Kim, Koji Toda, Christina M. Catavero, Jamie L. Courtland, Henry H. Yin, and Scott H. Soderling. "Dysregulation of the Synaptic Cytoskeleton in the PFC Drives Neural Circuit Pathology, Leading to Social Dysfunction." Cell Rep 32, no. 4 (July 28, 2020): 107965. https://doi.org/10.1016/j.celrep.2020.107965.
---
Uezu, Akiyoshi, Erin Hisey, Yoshihiko Kobayashi, Yudong Gao, Tyler Wa Bradshaw, Patrick Devlin, Ramona Rodriguiz, Purushothama Rao Tata, and Scott Soderling. "Essential role for InSyn1 in dystroglycan complex integrity and cognitive behaviors in mice." Elife 8 (December 12, 2019). https://doi.org/10.7554/eLife.50712.
---
Gao, Yudong, Erin Hisey, Tyler W. A. Bradshaw, Eda Erata, Walter E. Brown, Jamie L. Courtland, Akiyoshi Uezu, Yu Xiang, Yarui Diao, and Scott H. Soderling. "Plug-and-Play Protein Modification Using Homology-Independent Universal Genome Engineering." Neuron 103, no. 4 (August 21, 2019): 583-597.e8. https://doi.org/10.1016/j.neuron.2019.05.047.
---
Kinoshita, Nagatoki, Arthur J. Y. Huang, Thomas J. McHugh, Sachihiro C. Suzuki, Ichiro Masai, Il Hwan Kim, Scott H. Soderling, Atsushi Miyawaki, and Tomomi Shimogori. "Genetically Encoded Fluorescent Indicator GRAPHIC Delineates Intercellular Connections." Iscience 15 (May 31, 2019): 28–38. https://doi.org/10.1016/j.isci.2019.04.013.
---
Spence, Erin F., Shataakshi Dube, Akiyoshi Uezu, Margaret Locke, Erik J. Soderblom, and Scott H. Soderling. "In vivo proximity proteomics of nascent synapses reveals a novel regulator of cytoskeleton-mediated synaptic maturation." Nat Commun 10, no. 1 (January 23, 2019): 386. https://doi.org/10.1038/s41467-019-08288-w.
Contact Soderling Lab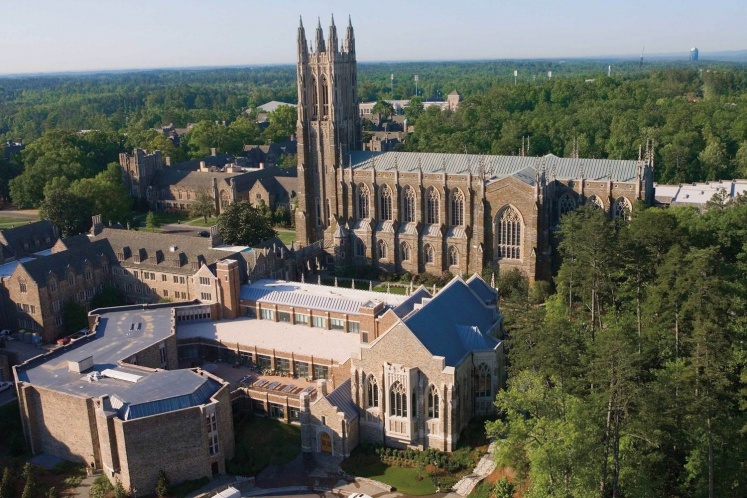 LOCATION
We are located in newly renovated space on the 3rd floor of Nanaline Duke Research Building at Duke University School of Medicine.  Durham is a vibrant southern city with a progressive restaurant scene, local food movement, and home of the Durham Bulls.
---
Address

314 Nanaline                                   
Research Dr.                                    
Durham, NC 27710

Contact

919-684-9001